On The Water
strictly at sea level, shot from rowing boat or paddleski.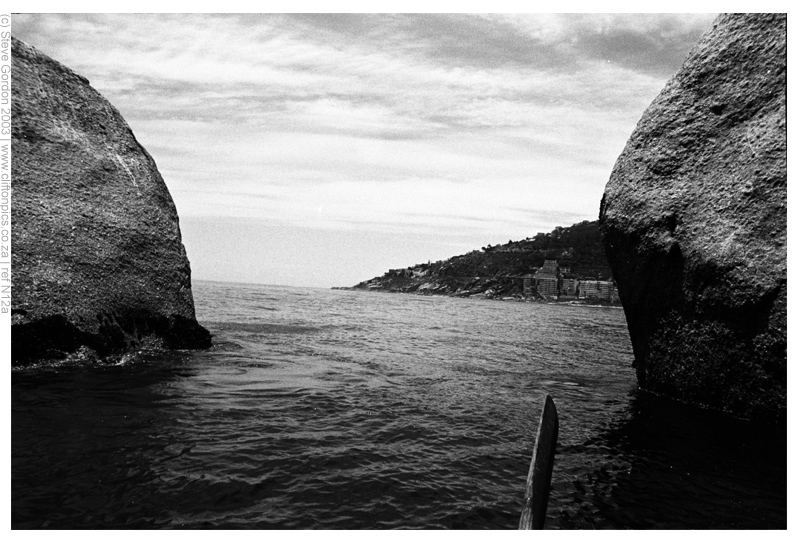 Looking North East from inside Duikers' Rock.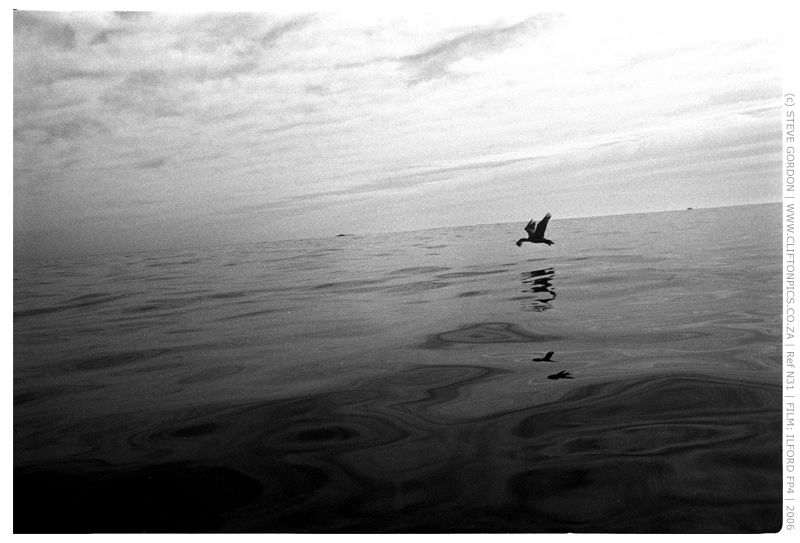 A Duiker (Cormorant) carries seaweed home to its nest on Duiker's Rock....
This view from paddleski, looking North with Barker's Rock on the horizon.
.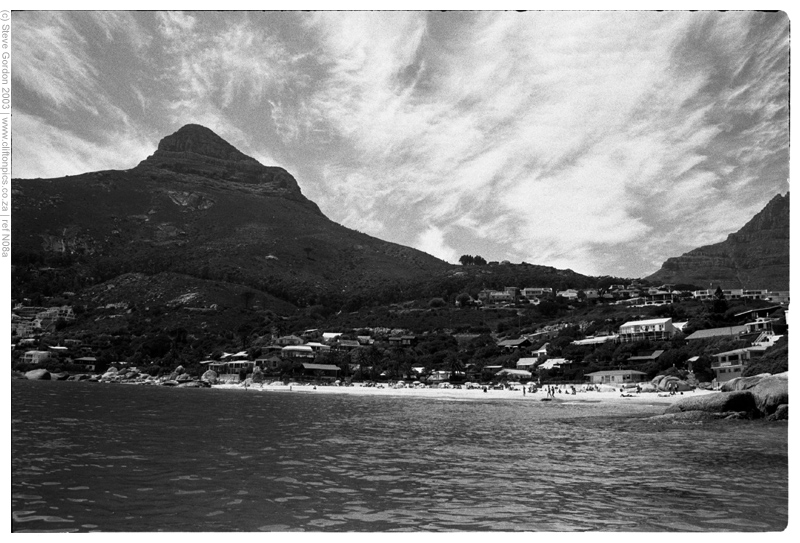 Clifton Bay, Looking East. Fourth Beach in the foreground.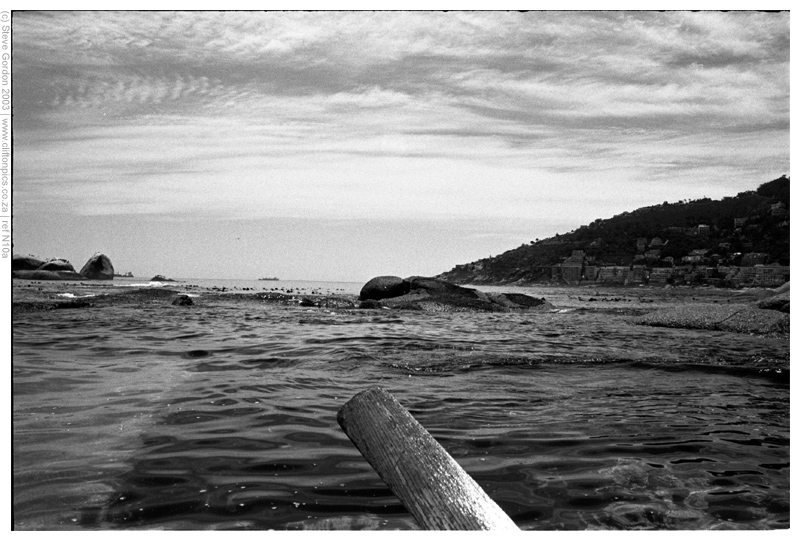 Looking North East, from Bachelor's Cove.