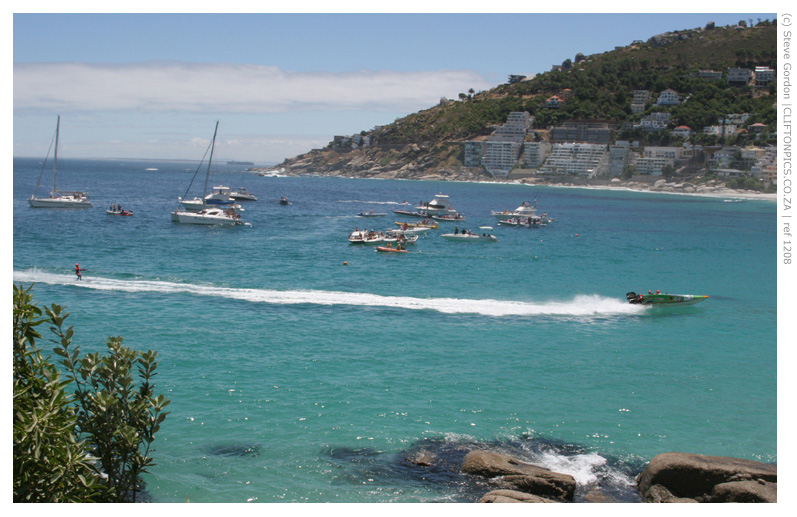 Clifton's Fourth Beach has been the finish line for the annual Ski Race for 50 years now. Originally known as the Sea & Ski race,
it started at Woodstock Beach before expansion of Cape Town harbour forced organizers to move the startline to Granger Bay.
Competitors make a high speed dash down the Atlantic seaboard, passing Moullie Point, Sea Point and Bantry Bay, and must
round the marker of Barker's Rock (also known as "North Paw"), which is just over a kilometer offshore from Clifton.

Entering the (relatively) calmer waters of the bay, pilots head for Fourth Beach, where they slingshot their skiers through
the surf, and towards the beach. Often exhausted, competitors have to land and run the last 15 metres to the finish line.
Many a race has been won or lost in this final sequence.



PICTURE GALLERY : 21 MARCH 2010
PICTURE GALLERY : 21 MARCH 2009
PICTURE GALLERY : 25 MARCH 2007